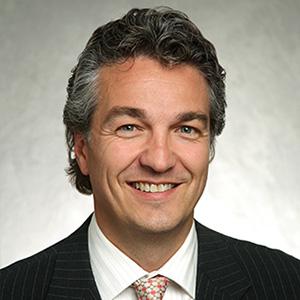 Oil & Gas Producers Analyst BMO Nesbitt Burns Inc.
Randy leads BMO Capital Markets' coverage of the North American oil and gas industry, covering the Canadian integrateds, large cap oil & gas producers and oil sands companies. Randy has been voted #1 in large-cap oil & gas coverage in 11 of the last 12 years in the Brendan Wood International survey, including the most recent 2018 survey. He has been a highly ranked analyst since 2001.
Prior to joining the brokerage business in 1996, Randy worked in the oil and gas industry in Calgary for nine years with PanCanadian Petroleum, the Alberta Petroleum Marketing Commission, and the Canadian Association of Petroleum Producers (CAPP). He has testified as a policy and expert witness before the National Energy Board (NEB), Alberta Energy and Utilities Board (AEUB), and U.S. Federal Energy Regulatory Commission (FERC). Randy holds a B.A. in economics and an M.A. in economics from the University of Saskatchewan.