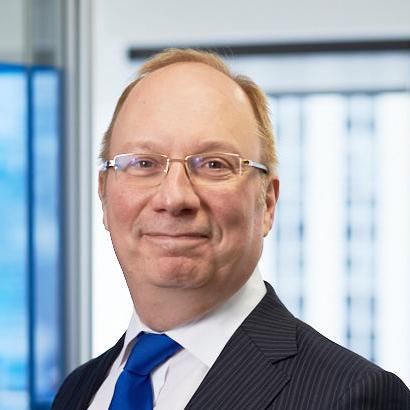 Special Advisor to the Office of the Chief Executive Officer
Dr. Laurence B. Mussio is an author, research scholar, university instructor, strategic communications consultant and frequent commentator on corporate and public policy. He is also one of Canada's premier historians of business and enterprise. He currently serves as a Special Advisor to the Office of the Chief Executive Officer, BMO Financial Group. Dr. Mussio is also Co-Founder and Director of the Long Run Initiative (LRI) an international project whose mission is to deliver context, analysis and understanding of the long-run experience of firms, markets and governments to support better corporate and public policy decision making.
This month (April 2020) McGill-Queen's University Press (MQUP) will release Dr. Mussio's long-awaited two-volume, independent professional examination of the Bank of Montreal, Whom Fortune Favours: The Bank of Montreal and the Rise of North American Finance. (Released in French as À qui la fortune sourit: La banque de Montréal et l'essor financier de L'Amérique du Nord). At its heart, Whom Fortune Favours presents a multifaceted story about the making of contemporary finance. This epic chronicle is the result of a massive eight-year research effort incorporating tens of thousands of never-before-released internal documents, and synthesized for a wide professional audience.
In December 2016, MQUP published the first book in Dr. Mussio's BMO Bank of Montreal historical series called A Vision Greater Than Themselves: The Making of the Bank of Montreal, 1817-2017 (published in French as Un destin plus grand que soi: l'histoire de la banque de Montreal, 1817-2017).
In 2005, Dr. Mussio published a popular history of Bell Canada, Becoming Bell: The Remarkable Story of A Canadian Enterprise. In 2013, Dr. Mussio translated from the Italian the extraordinary wartime diaries of Cardinal Celso Costantini, The Secrets of a Vatican Cardinal: Celso Costantini's Wartime Diaries, 1938-1947 (MQUP).
Dr. Mussio teaches in the MBA program at the Schulich School of Business at York University. He has also taught in graduate programs in business and communication management at McMaster and Syracuse Universities and the Kellogg-Schulich EMBA program at York University. In 2015, he won the Ontario Undergraduate Student Alliance Award for Teaching Excellence for McMaster University.
Dr. Mussio's latest OpEd, "Precedents Can Help Us Understand This Unprecedented Crisis," appeared on 14 April 2020 in The Toronto Star and was co-authored by Prof. Dimitry Anastakis of the Rotman School of Management, University of Toronto.
Dr. Mussio is based in Toronto, and can be reached at laurence.mussio@bmo.com.